Our robotics media products are widely acknowledged as the leaders in the robotics and intelligent systems industries reaching the most qualified international audience of commercial robotics experts, technology professionals, academics, investors, government, military and industry end-users. Our virtual and face-to-face events are considered "must-attend" happenings in the robotics industry.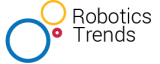 Robotics Trends is the only media brand exclusively devoted to robotics for the consumer market. Readers include engaged early adopters of robotics technology, who are actively seeking inspiration and information about how to buy, build and use new products.
13K
Fully Engaged Email Subscribers
155K
Avg. Monthly Pageviews
52K+
Avg. Monthly Unique Visitors

Robotics Business Review provides business intelligence for the global robotics industry. Members enjoy exclusive insights into global news, tracking of financial transactions, analysis of new technologies and companies, annual and quarterly research reports, access to the RBR50 Top 50 Companies list and much more.
Robotics Business Review's Audience
68K+
Avg. Monthly Page Views
22K+
Avg. Monthly Unique Visitors
RoboBusiness
Presented by Robotics Business Review, RoboBusiness is the leading international event for professionals who want to create business advantage with robotics. For over 12 years, RoboBusiness has been helping executives come together to build relationships, solve problems, embrace new ideas and become competitive drivers of the robotics movement.
RoboBusiness
Santa Clara Convention Center Santa Clara, CA
September 27-28, 2017