Our robotics media products are widely acknowledged as the leaders in the robotics and intelligent systems industries reaching the most qualified international audience of commercial robotics experts, technology professionals, academics, investors, government, military and industry end-users. Our virtual and face-to-face events are considered "must-attend" happenings in the robotics industry.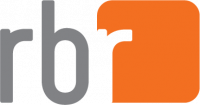 Robotics Business Review is widely acknowledged as the leader for the entire robotics ecosystem, reaching the most qualified audience of robotics developers, components creators, experts, academics, startups, investors, and those implementing robotics and AI into their businesses. RoboBusiness events accelerates the industry through a packed expo floor, forward-thinking sessions, and networking.
Robotics Business Review's Audience
35K+
Email Subscribers
68K+
Avg. Monthly Page Views
22K+
Avg. Monthly Unique Visitors
77%
Avg. Annual Growth

RoboBusiness
RoboBusiness is the pioneering event of the global robotics ecosystem and the most important gathering of the year for those seeking to learn about and profit from robotics. For over 13 years, RoboBusiness has brought together thousands of executives, engineers, investors, startups, robotics experts, and those implementing robotics into their businesses from around the world to learn from one another, build relationships, and craft robotics strategies that can be immediately put to use to grow their businesses and stay ahead of the competition.
Join us in September to build relationships and accelerate your business within the robotics ecosystem.
RoboBusiness
Santa Clara Convention Center Santa Clara, CA
October 1-3, 2019